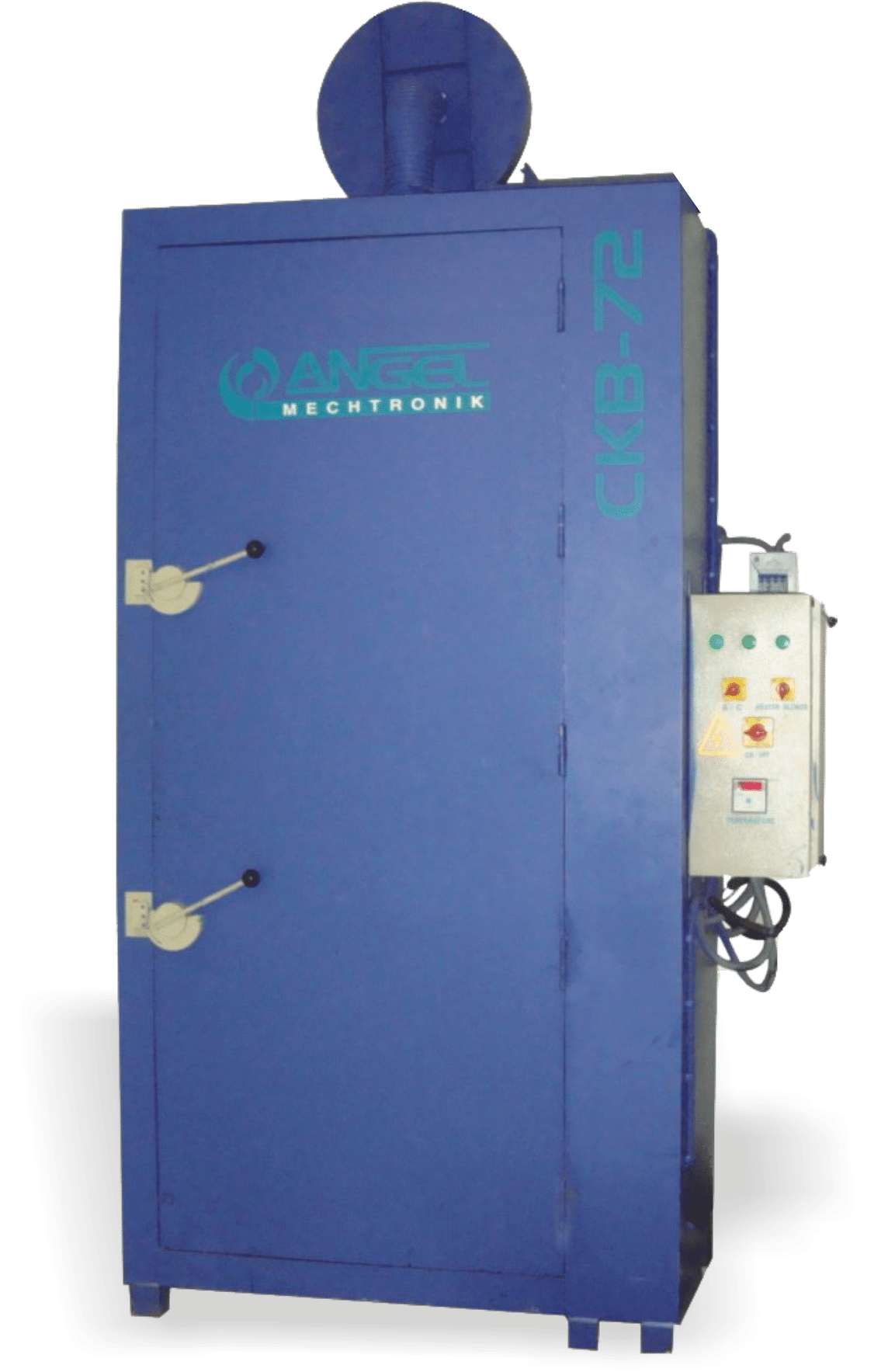 CKB-72 LACQUER DRYING - CLIMATIZER
ENGRAVING PLANT EQUIPMENT

Climatizer is a drying chamber that helps dry the lacquer just enough whilst maintaining humidity and preventing the overdrying, burning and non-uniformities in drying of lacquer.

This machine evenly dries the coated screens just enough for exposing/engraving maintaining air moisture. The chamber has been designed to maintain uniform air velocity and temperature parameters so that screens don't have to turned over at intervals. Moreover it is equipped with filters that recirculate the clean in the chamber that saves on power and also keeps screens free of atmospheric particulate matter.

Climatizer is equipped with heaters, humidifier and filter to keep dust-free air recirculating in the chamber thus drying the screens just enough for exposing. The standard machine has a capacity to accommodate 8 screens of 640 mm repeat.