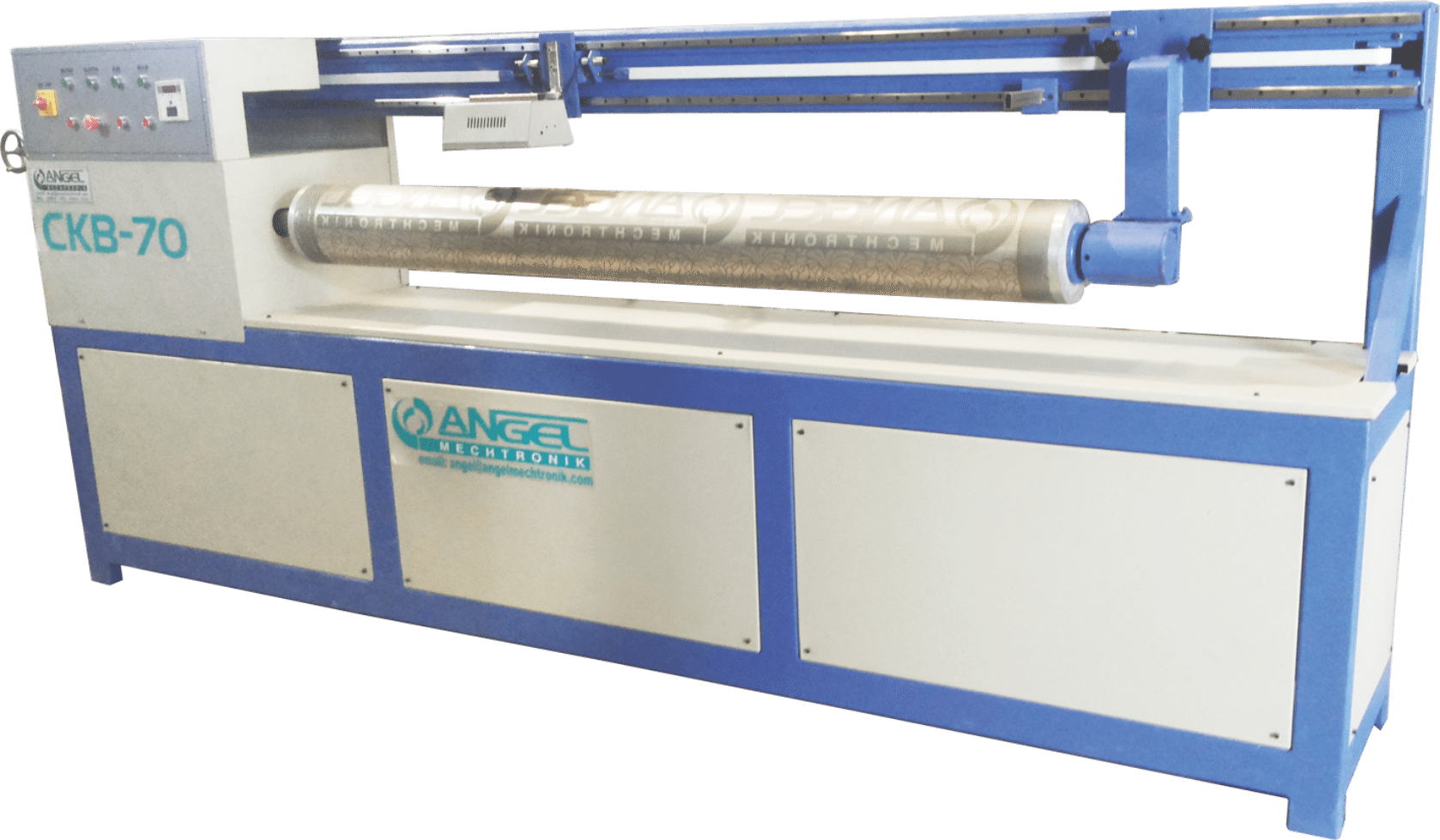 CKB - 70 AUTO EXPOSING MACHINE
ENGRAVING PLANT EQUIPMENT

The Angel CKB -70 needs every demand of an engraver. The most important features are exposure time, simple operation, constant light strength & incredible precision. Available in Automatic & Semi Automatic M/c.
Heavy fabricated structure for smooth working and long life.
With 2000w Philips make helozan UV bulb attachment.
.5 HP geared drive for screen drive.
This machine is without main shaft and tube less.
Standard quality bearing rail for smooth and long life.
Machine suitable for 640 to 1018 Rpt screen.
Toothed belt drive for lamp moving.
Suitable electric penal with standard part.
ANGEL make 640 mm to 1680 mm Repeat
1850 to 4800 mm Length